AESTHETIC SOCIAL DISTANCING SOLUTIONS
Side Frame Barriers offer a middle ground between strength and rigidity and a lighter visual presence. They can be used for floor standing or work surface and counter applications. Side Frame Barriers can pair with partially concealed mounts to maintain that light visual presence – especially important for settings like reception desks. They are available with three types of pass through for transactions or just cable-management.
Ideal for scenarios where you must communicate across a barrier
Adds the warmth of our frame finishes for a less clinical, premium appearance
Possibly the most versatile of our barrier offerings.
Pass-through Types
3 different pass-throughs are available for those that need them: A full-width 6" high pass-through allows for transactions and items to be handed through. For a similar function but less exposure we offer an 18"w x 6"h pass through which allows for small items and transactions. For a cord pass through we have 6"w x 3"h pass-though for cabling and other needs.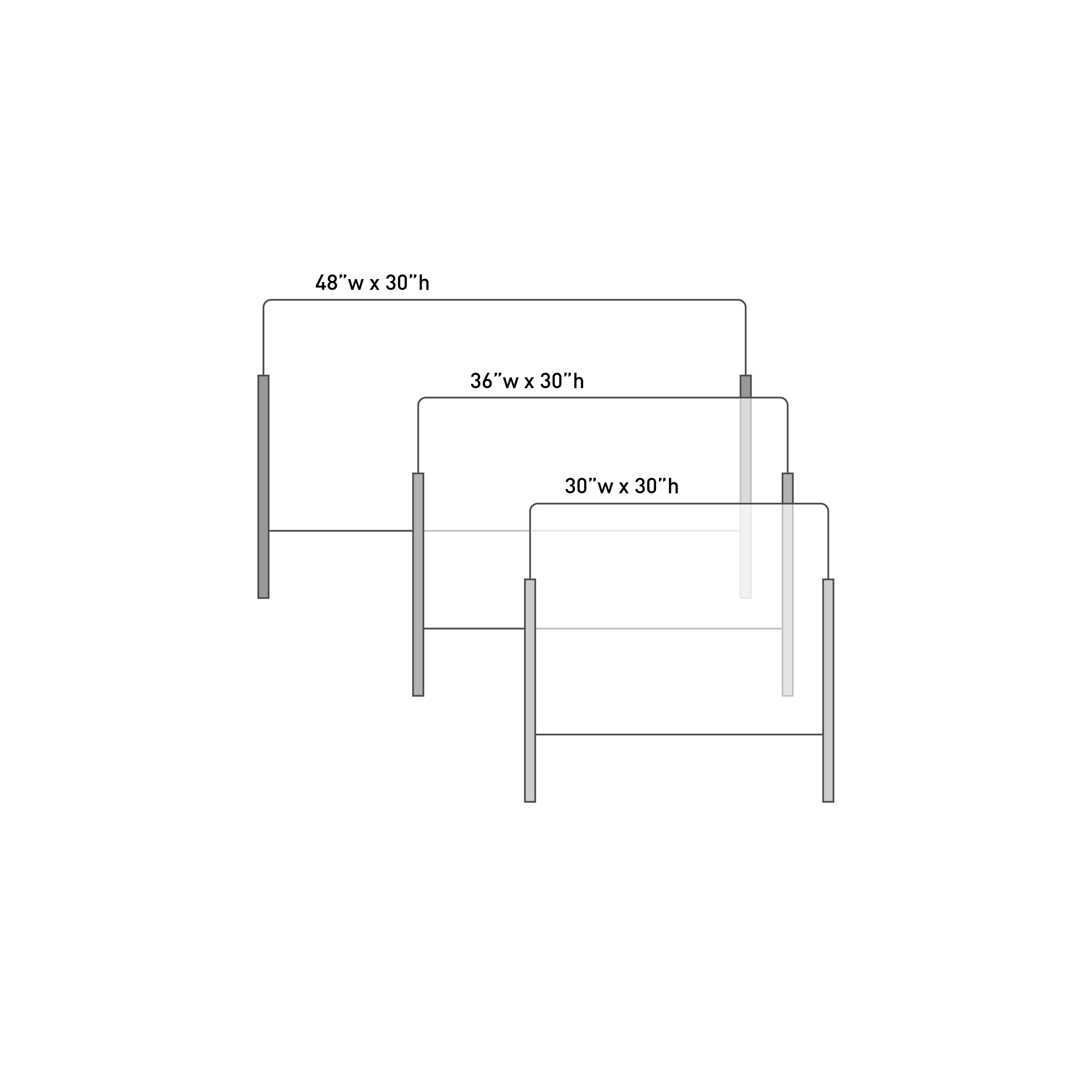 Will a Side frame Barrier work on a counter and desk?
Yes, you'll want to consider the heights involved when you select your size to make sure that you are providing sufficient coverage and protection
Can I buy a side frame barrier without a pass-through?
Yes - pass-throughs are only necessary for certain use-types - all others are recommended to specify it without.
Are there other sizes available than what I see on the website?
Yes - all of our Barriers are available in custom configurations - please request a quote here