AESTHETIC SOCIAL DISTANCING SOLUTIONS
Our Perimeter Frame Barriers are perfect for larger panels whether they are standing on a floor or sitting on a counter or work-surface. Select more to line several up in a row for a longer Barrier or wrap them around a desk for a safer workstation. Perimeter Frames come with our 'Delta base" to ensure their freestanding stability and ease of placement
Ideal for seating areas that also have people walking through
Guiding people through lobbies or other semi-public spaces
Longer dividers for large conference tables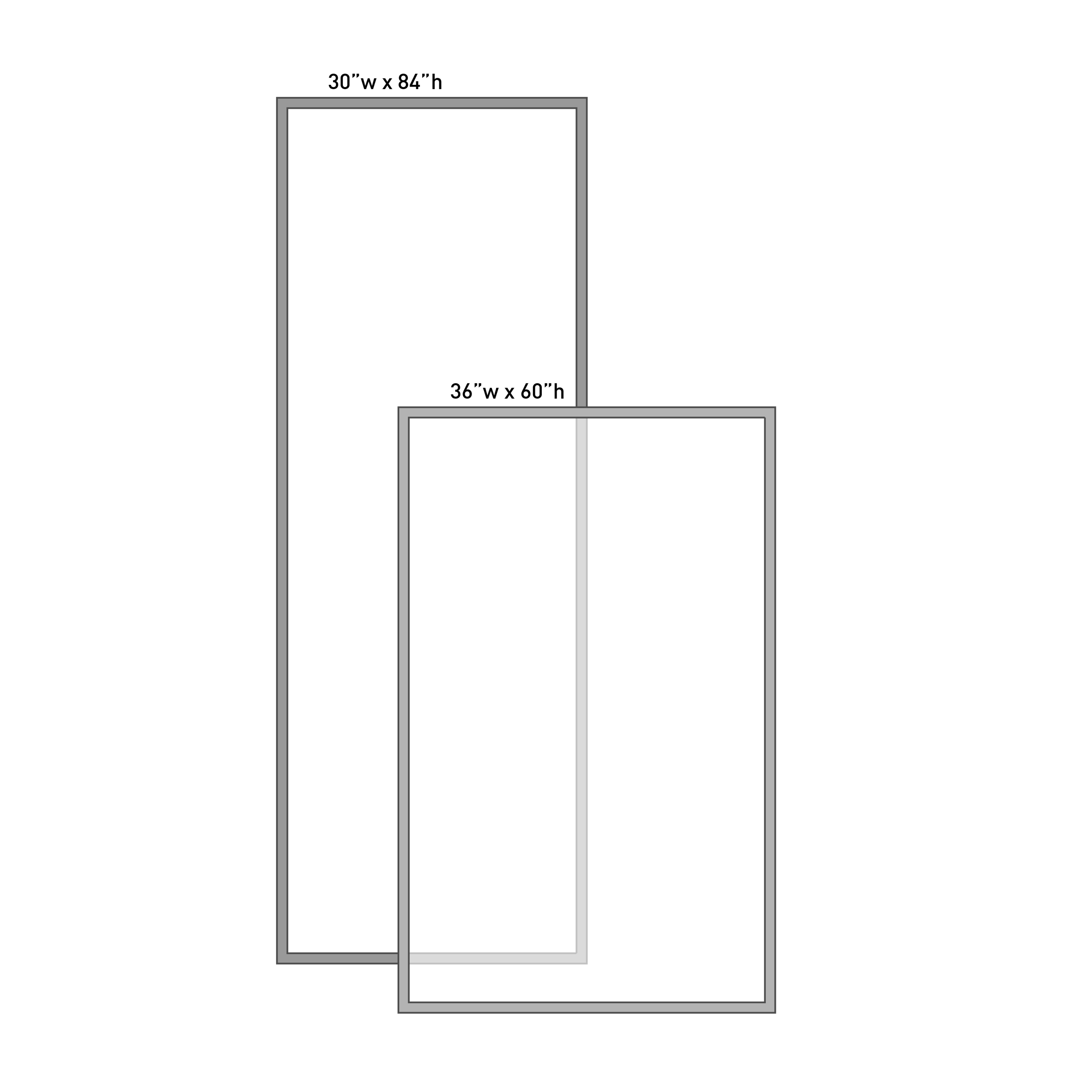 Can I use a Perimeter frame Barrier for something other than a floor-standing application?
Yes but you might find one of our other barrier options more cost-effective for counter/table/desktop applications.
Can I do other finishes/sizes than what I see on the website?
Yes - all of our Barriers are available in custom configurations - please request a quote here
Can I arrange several in a row to make a temporary/movable wall?
Yes - please feel free to ask a sales representative about your particular scenario as they can offer insight on the best configurations